Proceedings now avaible
The Proceedings is a representative collection of full peer-reviewed papers submitted and presented by attendees from more than 20 countries. The contents of the publication follow the thematic structure of the conference program: 1. Micro- and Nanofiber Technology and Trends; 2. Micro- and Nanofibers and Related Materials; and 3. Micro- and Nanofibers and Other Nanomaterials in Products.
For full proceedings please contact us at nart@tul.cz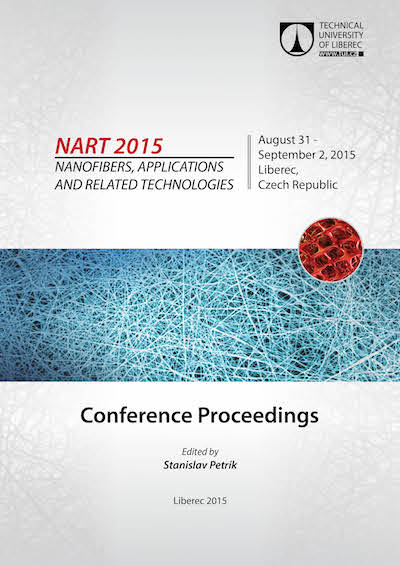 We would like to give our deepest thanks to all NART conference participants, for such a successfull and wonderfull event. It has been a real pleasure hosting the conference and we are looking forward to the next year of NART at the North Carolina State University.